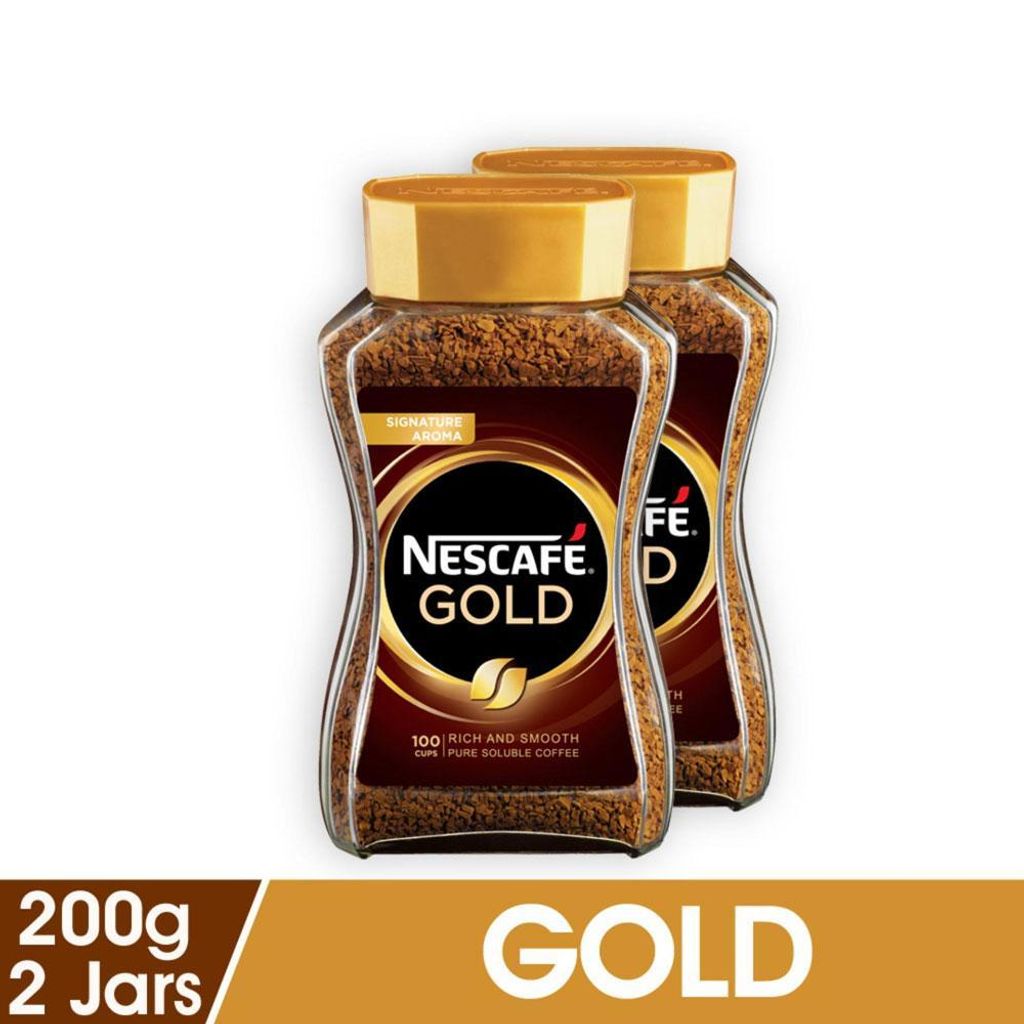 NESCAFE GOLD Jar 200g x 2 jars
Distinctive premium coffee blend
Made with Arabica and Robusta beans
Deliciously slow-roasted
Our carefully designed glass jar with its aroma-lock lid keeps your NESCAFÉ Gold
Blend full of flavour to the last drop
ARTFULLY CRAFTED COFFEE
Enjoy a special moment worth cherishing with the superior quality of NESCAFÉ Gold Blend, our flavour-rich and aromatic coffee.
With NESCAFÉ Gold Blend, our experts have carefully crafted the finest quality coffee experience that has been a huge favourite for decades.
Arabica and Robusta coffee beans are selected and golden roasted to create the rich, satisfying taste and alluring aroma of this sophisticated coffee.